A case for the UFC to debut in Africa
A while back, the idea of the UFC heading to Africa swarmed social media with many very much in favor of the idea. The idea itself is interesting and if done correctly could be a smart business move by the UFC. It's currently unknown territory for most global promotions and this considering the quality and popularity of fighters hailing from Africa in the UFC could be a risk that would pay off.
According to Israel Adesanya back there's already plans for it to happen. Speaking with ESPN back in February, Adesanya spoke on the topic and said "It's already in the works, we've been talking about it for a while,". If that is the case, then let's take a look at the possibilities surrounding this expected future event.
The current MMA scene in Africa
The MMA scene in Africa at the moment is actually pretty strong. EFC are a prime example of how successful and popular the sport is over there. The amateur scene is growing too. The following countries are current members of IMMAF-WMMAA and many have competed in tournaments across the globe already,
Cameroon – National League Mixed Martial Arts Cameroon (NLMMAC)
Democratic Republic of Congo – Democratic Republic of Congo MMA Federation (DRCMMAF)
Egypt – The Egyptian MMA Committee
Ghana – Ghana Mixed Martial Arts Federation (GHAMMAF)

Guinea

–

Guinean Federation of Krav-Maga and Associated Disciplines (MMA)

Morocco – Fédération Royale Marocaine Du Sport de Combat Libre Et Mixte (FRMSCLM)
Mauritius – Mixed Martial Arts Federation Mauritius
Nambia – Namibian MMA Federation
Nigeria – Nigerian Mixed Martial Arts Federation (Pending)
The Seychelles – The Seychelles Mixed Martial Arts Association
South Africa – Mixed Martial Arts South Africa
Tunisia – Tunisian Mixed Martial Arts Federation
Where it could be held?
Considering the size of the continent there's lots of options of where to host the event. However, it could be quickly narrowed down for economical, political and safety reasons.
For example, despite some of the UFC's top talent hailing from Nigeria that option does not seem like an option, last month for example the parliament was on lockdown due to shots fired after police clashed with Shia Muslim protesters. Even travel advisory for the country is Level 3 so it would be hard to imagine the UFC opting to go there just yet. However, if you narrow in on an area like Lagos, it is a thriving economy per the Financial Times and a highly populated area. Press is not as negative on the area as it is on areas surrounding it so it can't be ruled out either.
Probably the most likely one would be South Africa, where there is already a well established MMA scene that is increasing in popularity. The aforementioned EFC, who tend to replicate the UFC with certain aspects of the promotion, have produced some high level fighters from across Africa who now compete in the UFC. This would probably make the most sense since the scene is already strong in the area. Brave CF also trialed it with Brave CF 19 and according to the promotion was a success as was their event in Morocco. Another location that could certainly be thrown into the hat for possible destinations.
In terms of an Arena, there is plenty that could meet the needs of the UFC. The Covered Hall in Egypt and Coca Cola Dome in South Africa are both indoor arenas that can hold a maximum capacity of 20,000. In Morocco then Salle Mohammed V can hold a capacity of 12,000. All viable options for the UFC.
Who could fight?
The list of who could potentially feature going on their connections with the continent alone is fairly exciting. The obvious headliner in an ideal situation would be Israel Adesanya, Kamaru Usaman or Francis Ngannou. All are huge stars in the UFC at the moment, two of which hold belts with Ngannou previously challenging for the belt. You would expect that with any of those 3 headlining the event would sell out fast. Add in the other African talent the UFC has to offer and you're onto an exciting fight.
Let's take a look at the fighters in each division with African links that you could put on the card.
Heavyweight
Jarjis Danho (Syria)*
Francis Ngannou (Cameroon)
Light Heavyweight
Kennedy Nzechukwu (Nigeria)
Dalcha Lungiambula (DR Congo)
Middleweight
Israel Adesanya (Nigeria)
Abu Azaitar (Morocco)
Welterweight
Kamaru Usman (Nigeria)
Abdul Razak Alhassan (Ghana)*
Ottman Azaitar (Morocco)
Lightweight
Marc Diakiese (DR Congo)
Don Madge (South Africa)
Featherweight 
Sodiq Yusuff (Nigeria)
Photo from Israel Adesanya (Facebook page)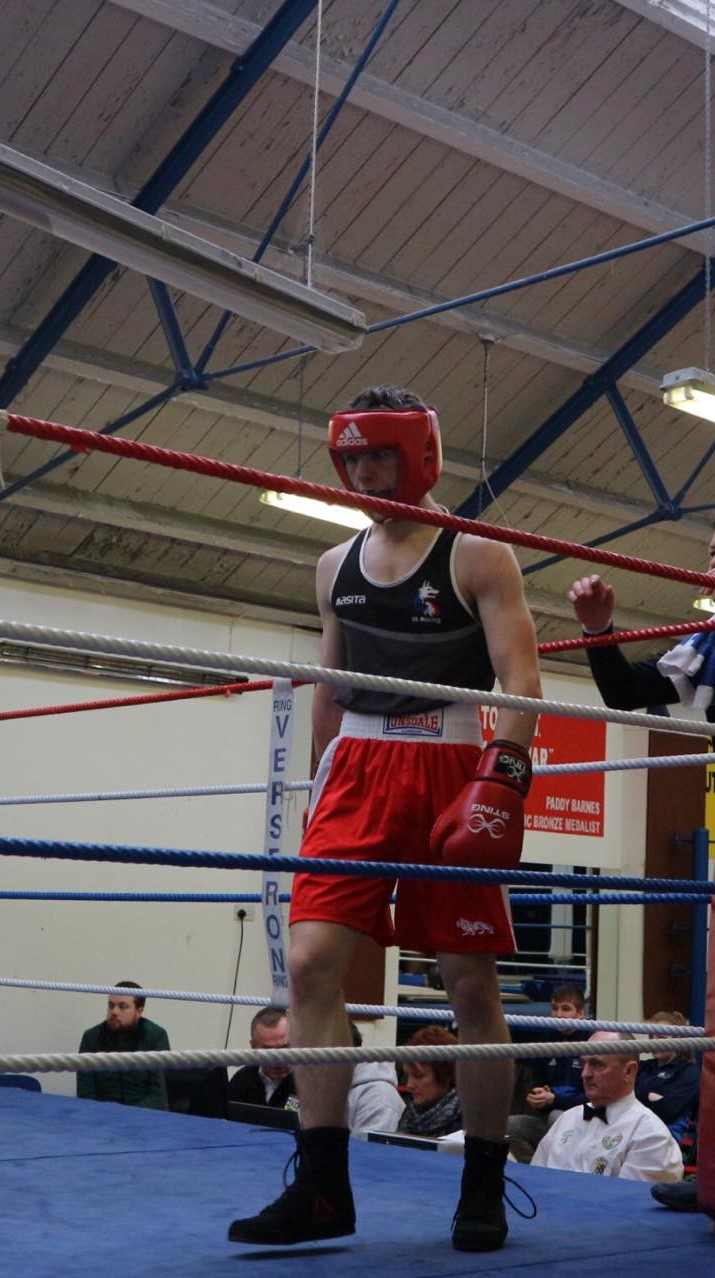 Economics and Finance Student in the University of Limerick. Editor for MMA Latest News and contributor to MMA Viking also featured on IMMAF, Fox Sports Asia, FanSided MMA and MMA-Today.