Bellator 217 Prelimnary Card Preview
The prelim section of Bellator 217 will be shown live on the Bellator App. The prelim section of the event is stacked with 12 fights. The prelims section is full of upcoming talent from around the UK and Ireland as well as some more experienced fighters too.
Paul Redmond's bout with Charlie Leary is one that could easily serve a high up main card fight. Both these men are well experienced and two of the top fighters in Europe at the minute. Fighting out of Team Ryano in Dublin, Paul Redmond is a well-established veteran of Irish MMA. Redmond has fought in the best promotions around the world and is a threat to anyone he steps into the cage with. Redmond has got high-class BJJ ability while boasting some serious striking credentials too.
Charlie Leary is another fighter who's been around the circuit for quite some time now. Fighting out of Team Crossface, he boasts some serious striking ability. After a big win at Bellator 200, he'll be hoping to add another win as he enters enemy territory this weekend.
Will Fleury vs. Shaun Taylor is another big fight as both men look to pick up their first win in the promotion. Taylor missed weight quite significantly for this bout but it will go ahead regardless. With this being his first fight since 2017 it will be interesting to see if there is any ring rust as an active Fleury enters the cage gunning to get back in the win column.
In another Ireland vs. Scotland bout, two huge prospects meet early in their careers as Sam Slater and Chris Duncan faceoff in this weekend. Both fighters are undefeated and only debuted this past year. This one has the potential to be the fight of the night as both men have displayed some amazing ability so early in their career.
"The face of Bellator", Richard Kiely, is out of retirement to make his Bellator debut against Mikael Bucher. Kiely is a world class striker that lost BAMMA world title challenge last time out. The entertaining striker is looking to get back in the win column as he takes on yet another tough Frenchman.
It would be hard to leave out the flyweights in this one, especially since the division is growing in popularity recently. Former BAMMA title challenger Ryan Curtis returns to the cage to take on an experienced Luis Gonzalez. Gonzalez is on a two-fight win streak as he returns to the flyweight division after a one-fight stint at bantamweight. He's finished 6 of his 8 wins to date so far, all via submission. Curtis, on the other hand, has finished 3 of his 4 wins via TKO/KO. The Irish prospect is looking to bounce back following an unfortunate loss to Daniel Barez last time out.
Charlie Ward vs. Jamie Stephenson is another fight that could easily be on the main card. Ward is on a two-fight win streak, both wins coming inside the Bellator cage via TKO/KO. Stephenson on the other hand is coming back from an 18-month layoff. Both these fighters are tough as nails and heavy hitters. I cannot see this one going the distance and could be an absolute belter.
These are only some of the incredible fights on this weekend's Bellator 217 card. All the rest of the fights are filled with top talent and none are worth missing. The full prelim card is as follows.
Middleweight Preliminary Bout: Charlie Ward  vs. Jamie Stephenson 
Lightweight Preliminary Bout:  Paul Redmond vs. Charlie Leary 
Welterweight Preliminary Bout: Richard Kiely vs. Mickael Bucher 
Welterweight Preliminary Bout: Walter Gahadza vs. Ruben Crawford 
Flyweight Preliminary Bout: Ryan Curtis vs. Luis Gonzalez
Women's Featherweight Preliminary Bout: Leah McCourt vs. Hatice Ozyurt** 
Women's Featherweight Preliminary Bout: Olga Rubin vs. Iony Razafiarison
Middleweight Preliminary Bout: Will Fleury vs. Shaun Taylor* 
165lbs- Catchweight Preliminary Bout: Alfie Davies vs. Daniele Scatizzi
Lightweight Preliminary Bout: Sam Slater vs. Chris Duncan 
Featherweight Preliminary Bout: Dylan Logan vs. Andrew Murphy 
138.8lbs- Catchweight Bout: Ian Cleary vs. George Courtney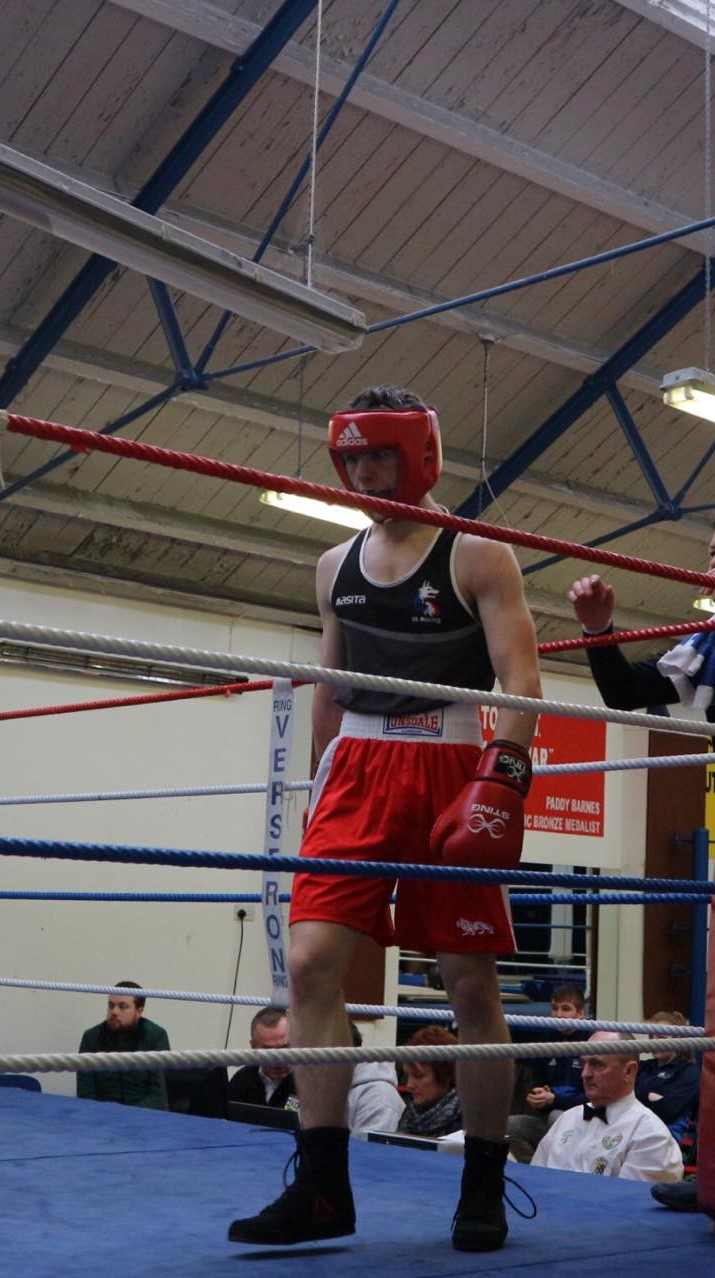 Economics and Finance Student in the University of Limerick. Editor for MMA Latest News and contributor to MMA Viking also featured on IMMAF, Fox Sports Asia, FanSided MMA and MMA-Today.